Erin & Andrew
This travel-themed wedding invitation was tailor made for a passionate travelers couple Erin & Andrew.
A personalized map is the timeline of their relationship, from the meeting to the day of the engagement.
The back of the map contains the story of their love.
The map folds to give place to the invitation and all the information needed.
February 2018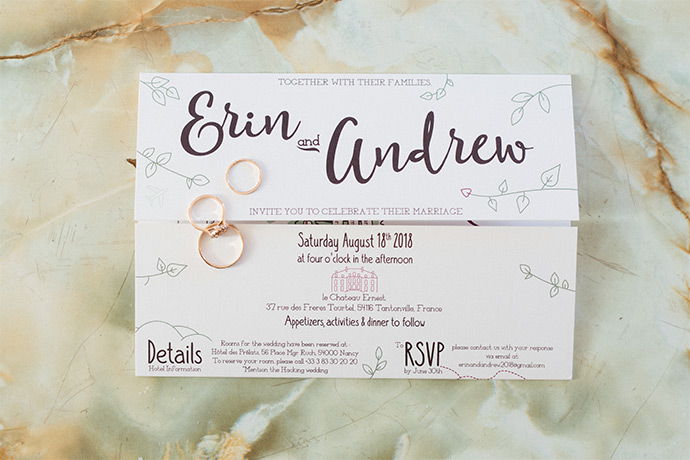 photography taken by Elodie Winter