Crystal Cabin
Design
Digital
Handmade
Illustration
Layout
Motion
Photography
Video
A month-long residency at Crystal Cabin in Tlell, Haida Gwaii, BC, while designing invitations and posters, video production projects, commercial photography, advertisements and slideshows.
Filming and Editing in 24 hours - Video reporting of the book launch of : Agate collecting with Dutes
at Crystal Cabin on may 13th 2017. Music by Fleet Foxes - Mykonos
Since April 2017:
"The History Wall" this big format traces the history of Crystal Cabin and its major events. It is hang in the gallery to enlighten the visitors.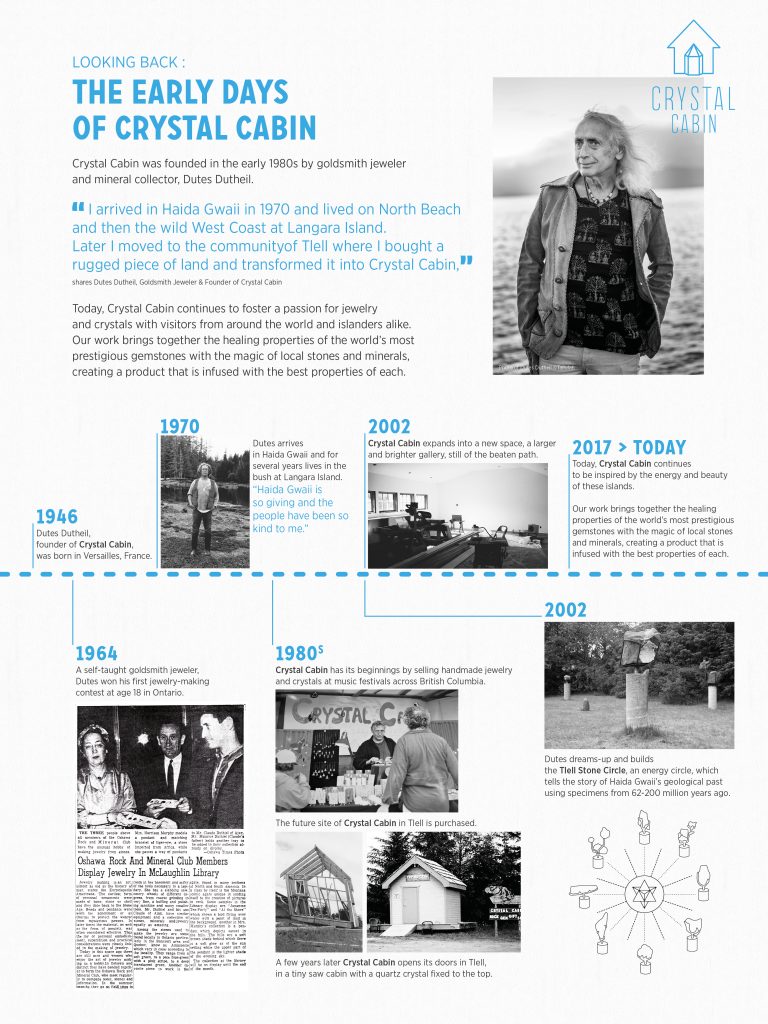 Miscellaneous works (business cards, sales guide, gift cards, advertisement, postcards, jewelry display, etc.)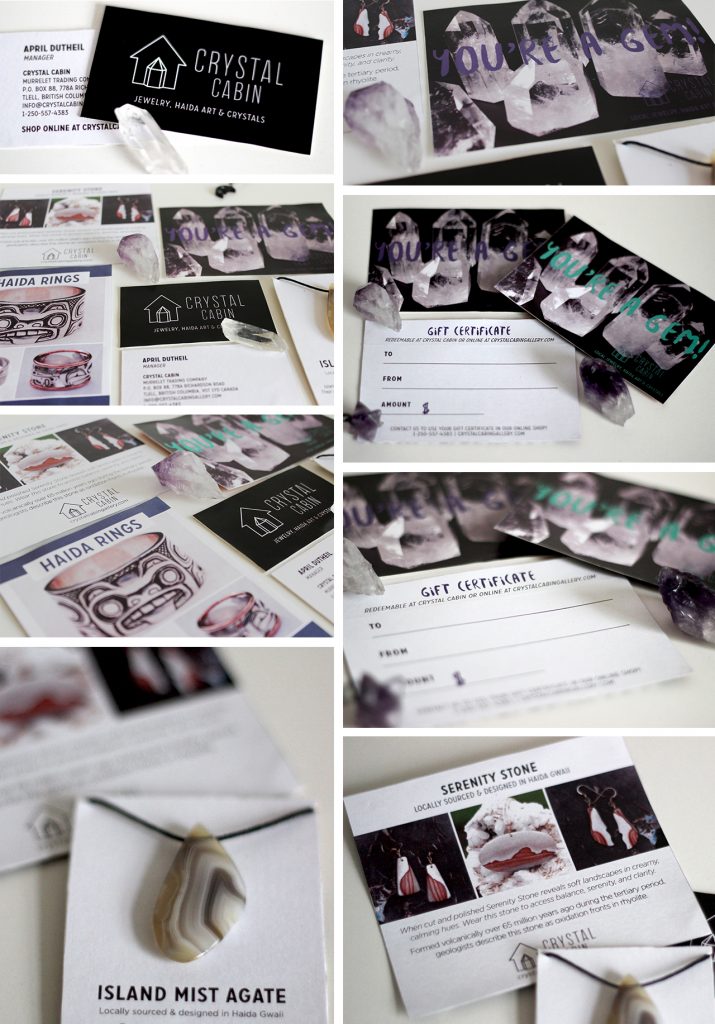 Publications in The Go Haida Gwaii Trip Planner
Advertisements and Articles
Tadswii Winter 2017 Pages 31 and 32
Tadswii Summer 2018  Page 9